We've successfully received your order.
we will send you your activation email that include your personal activation code that you can use to activate your account.
we will send you the activation email as soon as possible, meanwhile you can follow these instructions to install the premium plugin and activate it using the temporary activation code below
Temporary Activation code
REVWooshark_9_OOooOO3_Lqd_OP_94__AIIZZI_______OE249FDD
For any issue please reply to this email.
Steps to start using the license,
A – Install the chrome extension
Download the chrome extension from here link to download the extension
generate the keys and connect the chrome extension to your woocommerce store (details available on the video below)
How does the chrome extension work link ?
Remove the free version of the wordpress plugin
Download the wordpress premium plugin from here https://www.wooshark.com/wooshark-reviews-for-aliamaz
Activate it using the activation code
How to generate the client key and the secret key from woocommerce to use the chrome extension ?
REST API keys
REST API keys
Pre-generated keys can be used to authenticate use of the REST API endpoints. New keys can be generated either through the WordPress admin interface or they can be auto-generated through an endpoint.
Generating API keys in the WordPress admin interface
To create or manage keys for a specific WordPress user, go to WooCommerce > Settings > Advanced > REST API.
Note: Keys/Apps was found at WooCommerce > Settings > API > Key/Apps prior to WooCommerce 3.4.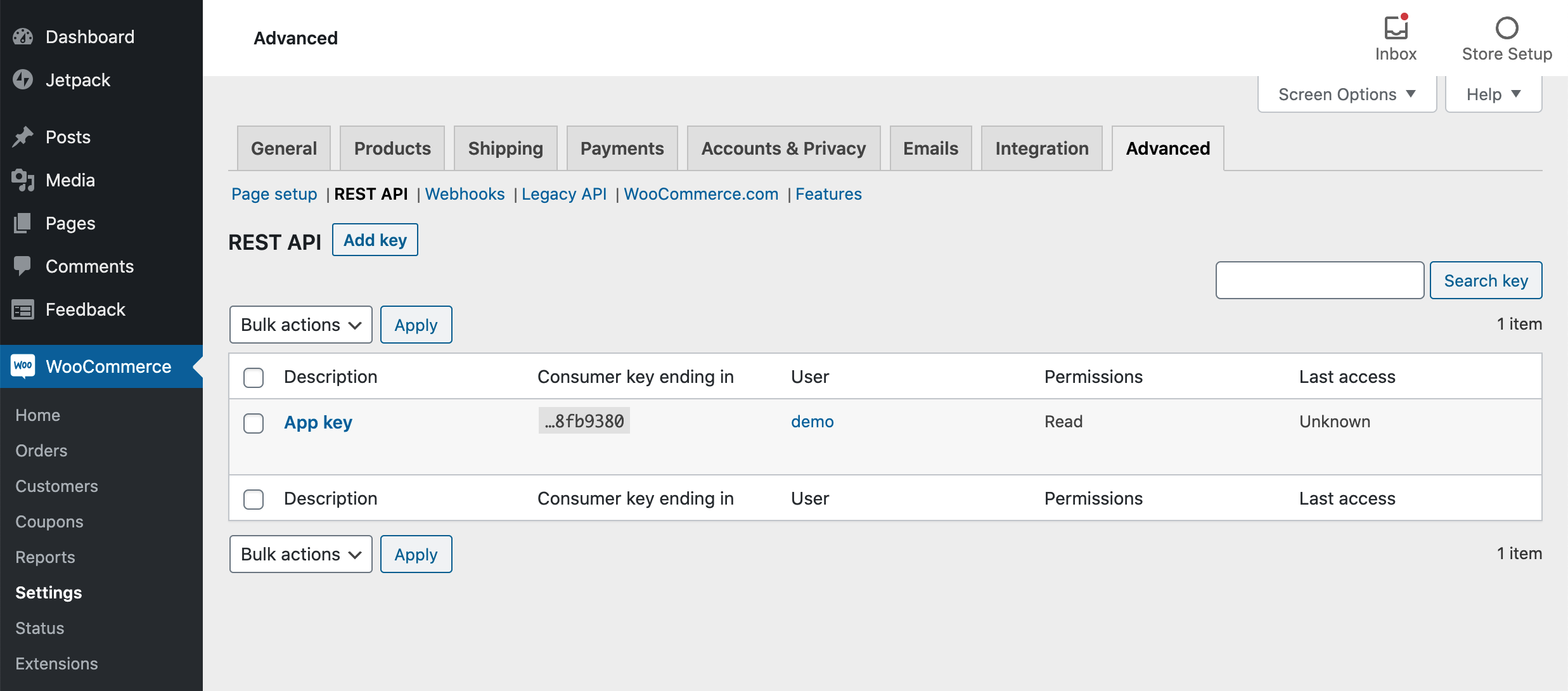 Click the "Add Key" button. In the next screen, add a description and select the WordPress user you would like to generate the key for. Use of the REST API with the generated keys will conform to that user's WordPress roles and capabilities.
Choose the level of access for this REST API key, which can be Read access, Write access or Read/Write access. Then click the "Generate API Key" button and WooCommerce will generate REST API keys for the selected user.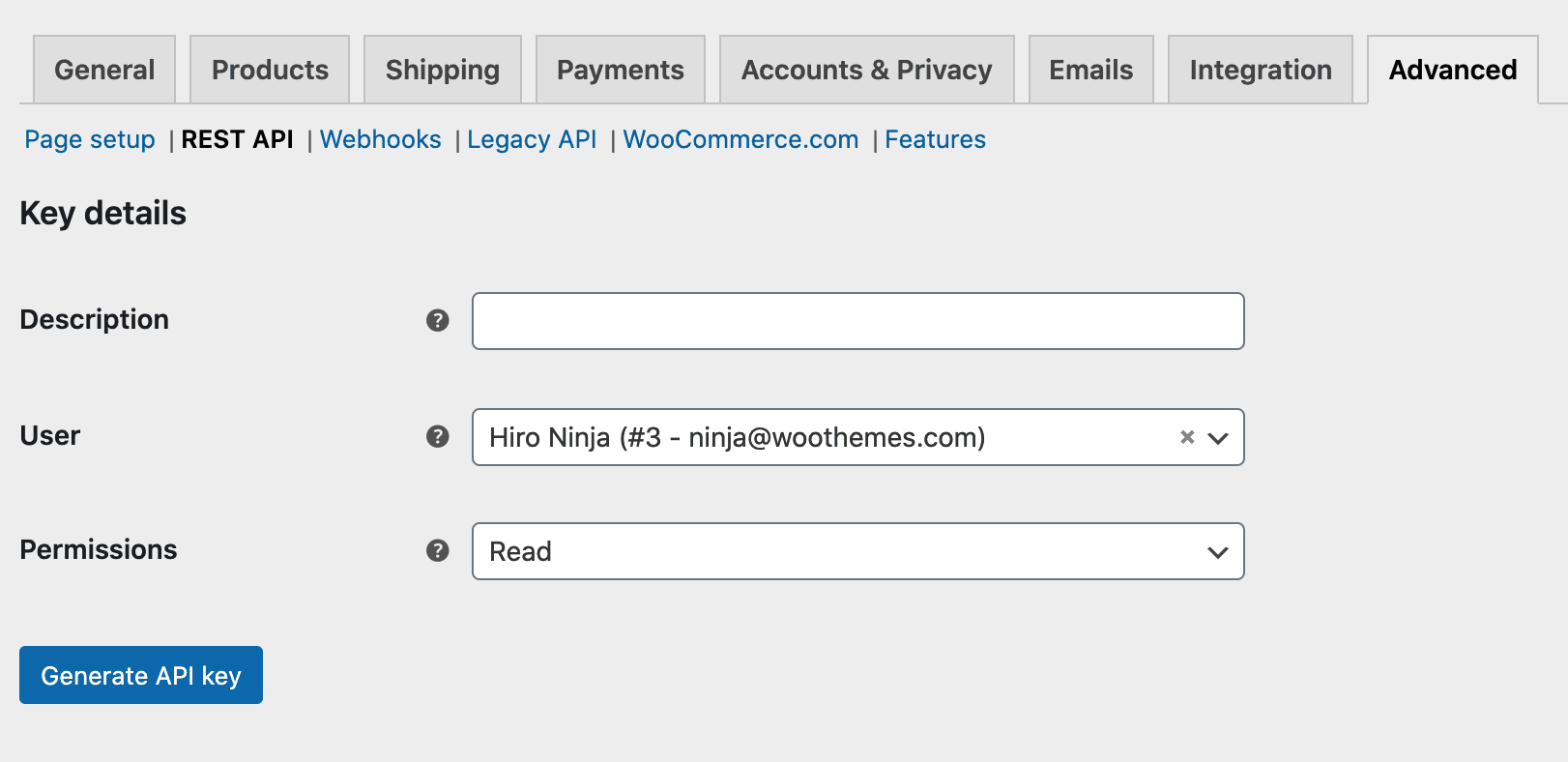 Now that keys have been generated, you should see two new keys, a QRCode, and a Revoke API Key button. These two keys are your Consumer Key and Consumer Secret.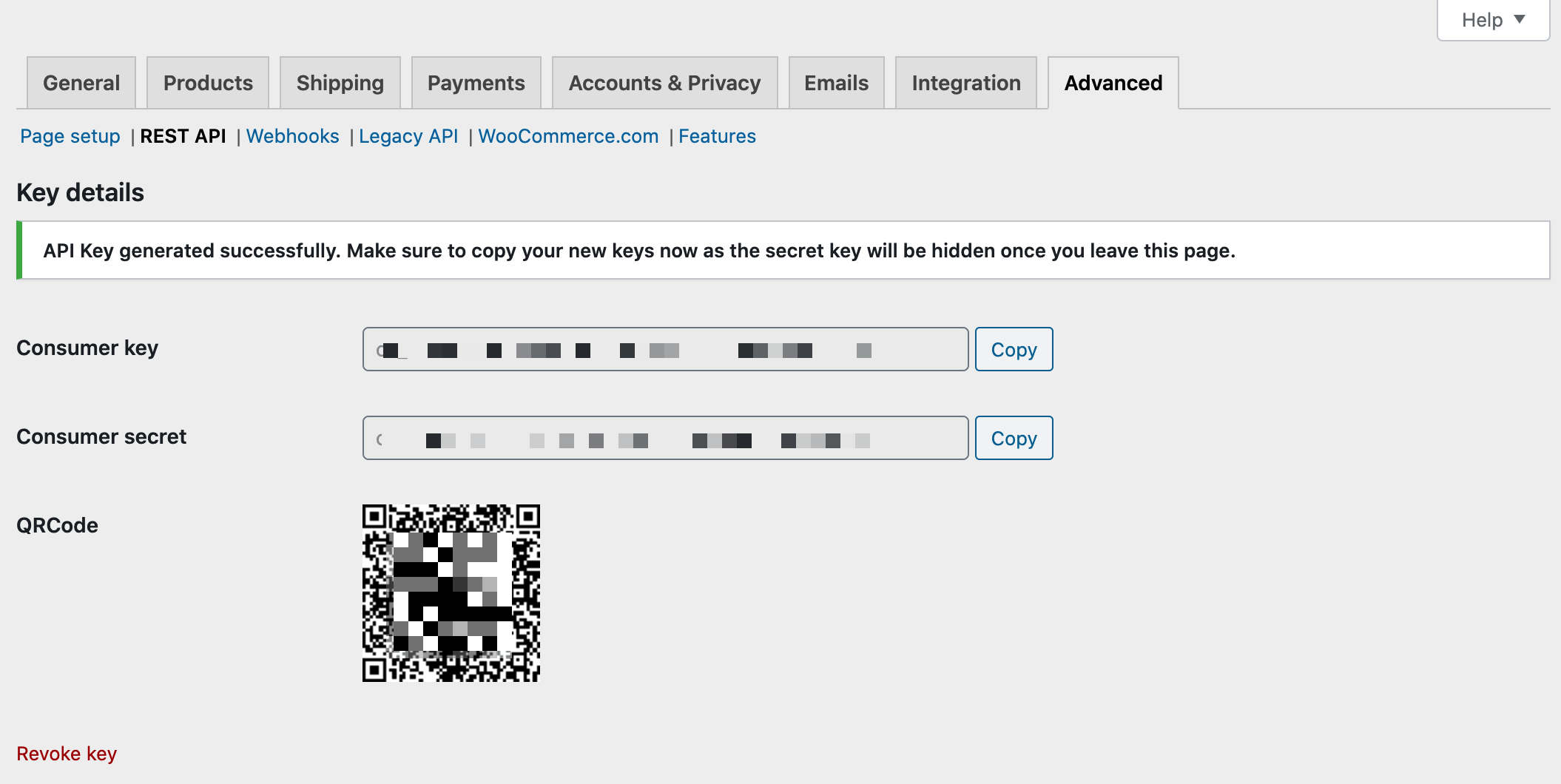 If the WordPress user associated with an API key is deleted, the API key will cease to function. API keys are not transferred to other users.
Best regard